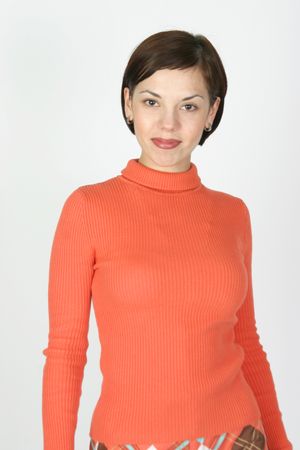 "I can take everything to the grave, but one thing that I want to stay in this life when I'm gone is my creation, I want it to last forever."  
                                                      Oksana, 2007




Oksana  (also known as Oksana Colonel Polkovnik) is a British artist. 
Since she was born in Ukraine, Oksana still loves singing her native Ukrainian happy folk songs in minor, as she always says: "It came with milk".
She was born to a hard of hearing dancer and actress from Ukraine. Her parents met in St Petersburg (where her father was from) when her mother was doing the degree over there. Sadly, they separated when her mother was four months pregnant and eventually she left Russia with Oksana for good.
You will be able to read about the artist's life in more detail in her autobiography, about what happens after Oksana's mother returns from Russia, the choices they are facing and the decisions made for them by her grandmother by the time Oksana turns one; you will know more about Oksana's early years in Ukraine, how her life changes again at the age of 14, about her second home in the UK, the closest people and her teachers, her partners who influenced and eventually changed the course of her life and how it all shaped her as an artist as well as an individual; You will find out how her mother became deaf and about her theatrical life, what impact it had on Oksana and her choices and how she managed to merge and get the best out of both worlds; she talks about her father's tragic death when she gets pregnant and how she becomes a single parent to her only son after a painful divorce and her life after that.
Also, in her autobiography she writes about the origin of her military surname and how the war in Ukraine has affected her life. 

She will talk about her mother's road accident that stopped her from dancing and teaching ever again, and led her eventually to working with Gordon Brown the former British Prime Minister. 
Below is one of Oksana's favourite pictures where you can see what kind of dances her mother used to do and teach, but really and truly she just wanted to show off that even Prince Charles attempted to learn few moves back in 1981, how cool is that.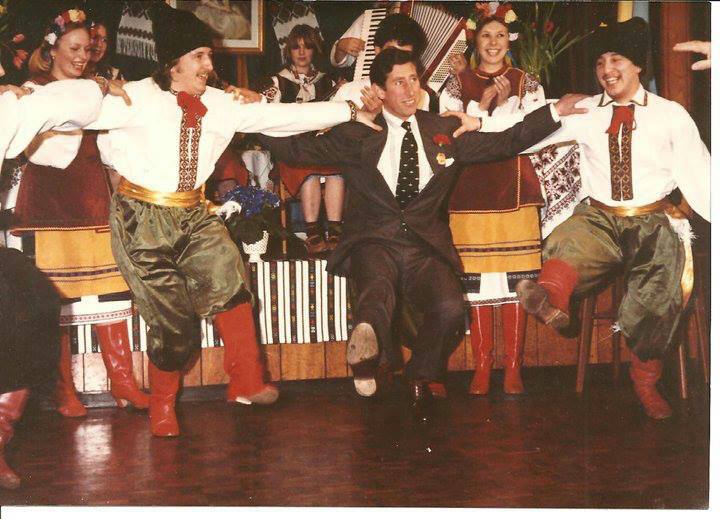 At present Oksana is writing new material for the charity orchestra, working on establishing an international charity trust to help the wounded warriors, families of the killed ones and the most disadvantaged people affected by wars and political conflicts not only in Ukraine but around the world.

Going back to music... Oksana's musical life in the UK begins when she joins the Rock School in 2005, gets together with a group of people from different parts of the world but with the same mission, same aspiration, same goal and a dream that they all have in common is to become one of the greatest music and song writers of all times.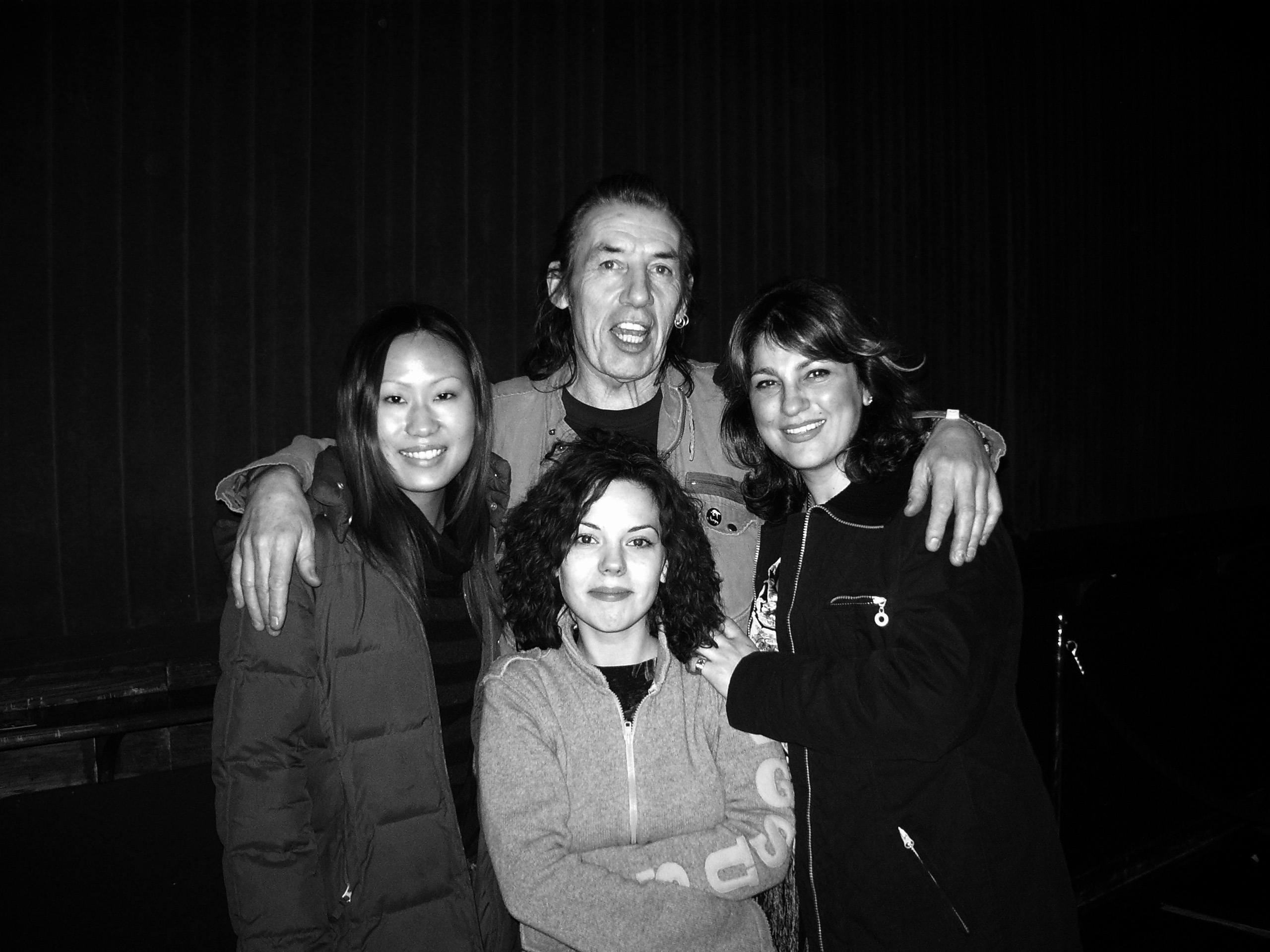 Being taught, guided and mentored by the most talented people in the industry, the group eventually gelled and called themselves Exiles as the year went by, they started jamming together. Through their gigs they began to grow to higher levels of musicianship and by helping each other they found out at the end what really tickled their fancy individually. One of Oksana's first mentors and teachers in the UK was KAYO - a vocal and a life coach who did backing vocals for a lot of famous performers including Brian Adams and Prince; amongst many other things she writes house music that is played in the clubs all over the world. Another teacher that played a big part in Oksana's redevelopment was Peter Lee Gordon - a guitarist who was originally in the band called Cool Notes back in 1980's, then he played for bands like Aswad and many more, as well as worked with lots of known artists like Whitney Houston, Lee Scratch Perry -  known Jamaican producer who worked with Bob Marley back in a day, he also invented some widely-used studio techniques and is known for his production values.
Amongst Oksana's much loved mentors was Nigel McLaren who became like a father to her. Sadly, he died unexpectedly last year, nine months after Oksana had lost her grandmother.
Back in 1980's Nigel was producing a band called Esquire in LA together with a well-known bassist Chris Squire who coincidently passed away three weeks after Nigel.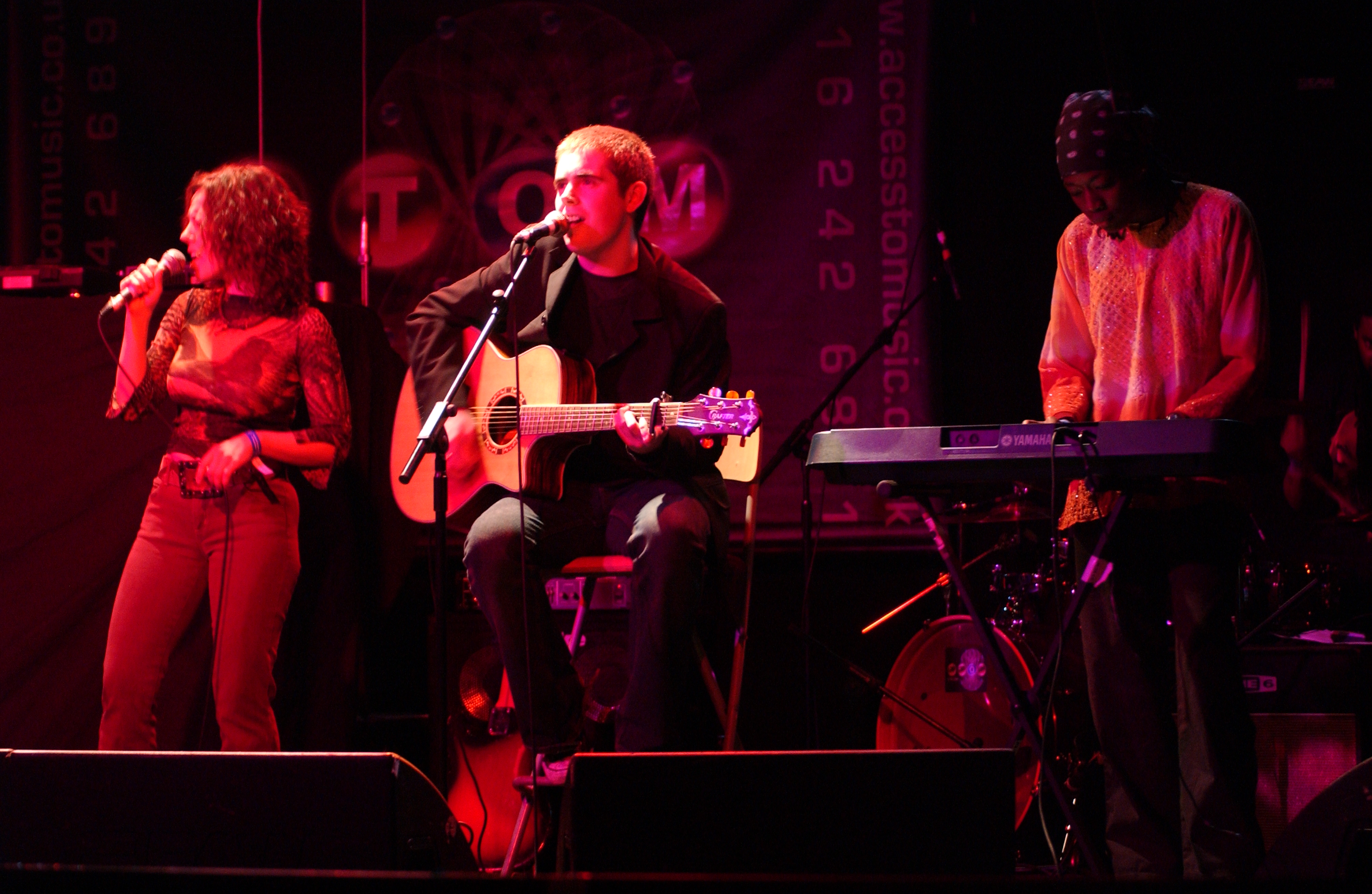 With the group Oksana began to explore different genres of music and their elements, the history and people behind them, socialises with all kinds of performers and founders not only in the UK but around the world. Having opportunities to meet some big artists and producers from different walks of musical life who have been in the industry for decades, she learns a lot from their experiences and knowledge. She also attended the Institute of Contemporary Music Performance(formerly known as the Guitar Institute and ICMP) in London, UK  where she studied music production, song writing and vocal skills with other notable alumni and started realising her true potential that goes way back to her childhood in Ukraine....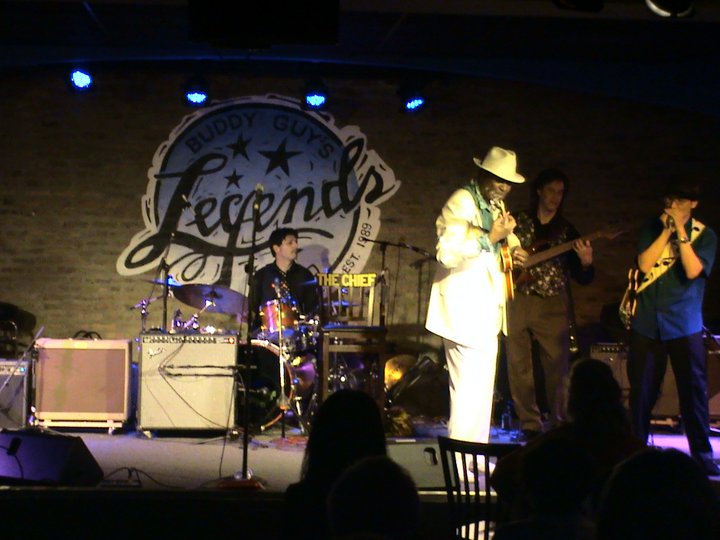 At the age of three Oksana takes her first steps into her artistic journey when her mother takes her to The Ballet School of D.P.Ostapovich. With every move she learns Oksana gradually falls in love with the classical music to the point that she starts recreating the music, its mood and the emotions in her dance to make her deaf mother feel and understand the invisible rhythms and vibes of this genre, the rhythm of her heart that she expressed through the moves. Creating her own solo parts led Oksana to getting into a professional ballet troupe where she was the youngest "baby" dancer as they called her, she was loved and mothered by everyone. Now, as a part of the theatrical family Oksana and her mother were inseparable.

By the time she is ready to go to school she tells her family at home that she wants to go to a school that specialises in classical music education where she can learn to play piano like her ballet accompanist and she was eager to learn more about the history behind it and the times when that music was written, which they already predicted as they had an old antique piano in the house for decades together with other instruments since everyone in the family played at least one instrumen, and whenever you wanted to find Oksana, everyone knew she would be by the piano trying to recreate some melody that was playing in her head . Oksana was drawn to strings at a later stage at school as you can hear a lot of that in her compositions, however, her grandmother believed that she had to concentrate seriously on the piano alone as she still had to study a lot of other music-related subjects apart from her academics on a daily basis. Oksana's typical school day would be 8am to 2pm-general subjects and from 2pm till 8pm classical music subjects and visa versa, in between she had breaks for homework and practicing piano. Oksana started participating in school concerts apart from her academic ones, started getting involved in musicals and theatre, started singing solos in a folk choir as well as a classical , still going on tours with her ballet group, which she had to quit at the end (you can read more about it in her autobiography). At the age of 13 she was invited to join a well-known Ukrainian folk ensemble "Kraj" managed and produced by one of the most talented artists and MDs in the former USSR Orest Dudko who was one of Oksana's first teachers and mentors. He created a platform for Oksana and told her that she was born to be on a grand stage. She got a chance to be recorded in the professional studios for the first time, got invited to radio shows as well as many other concerts including the BBC children in need to help raise money for the Ukrainian children of Chernobyl (where the nuclear plant exploded once leaving a lot of people and children with cancer and other critical illnesses.)
 She realised by then that not only could she sing folk songs for fun at family and other gatherings, with her grandparents, family or friends but do it professionally around the world. The next step for Oksana was to go on tour to Canada and the States since there are big Ukrainian communities over there and they are still growing till these days due to political conflicts with Russia . Unfortunately, soon after a very short but promising success things were never the same for Oksana and her family when the political situation was changing in Ukraine once again and they all had to move to the UK on a permanent basis. 

It took Oksana years to overcome life's big changes, the integration into a new society and the fact that she was unable to go back to Ukraine or travel to Ukrainian communities around the world for many years to come where she was loved by her people and had a promising future once.

You will find out more about the artists that continued inspiring Oksana to write songs and her life behind the scenes in her autobiography.
If you would like to get more information, to contribute some ideas, get involved in Oksana's projects or be the first one to get a free copy of the autobiography, you can sign up to our mailing list on the Home Page or contact us by submitting your info on the Contact Page